The 2nd Tour of the Season 2021 Results. 3rd Tour has started!
Published at: 02.07.2021 20:28
---
Hello pilots!
The 2nd tour of the Season 2021 is over!
Here are the results:
Red Fighters Class: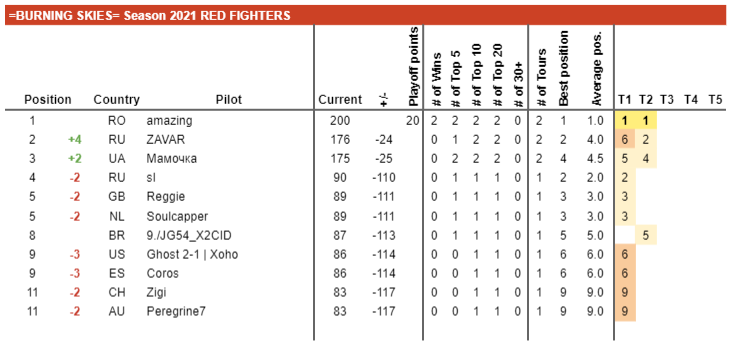 Blue Fighters Class: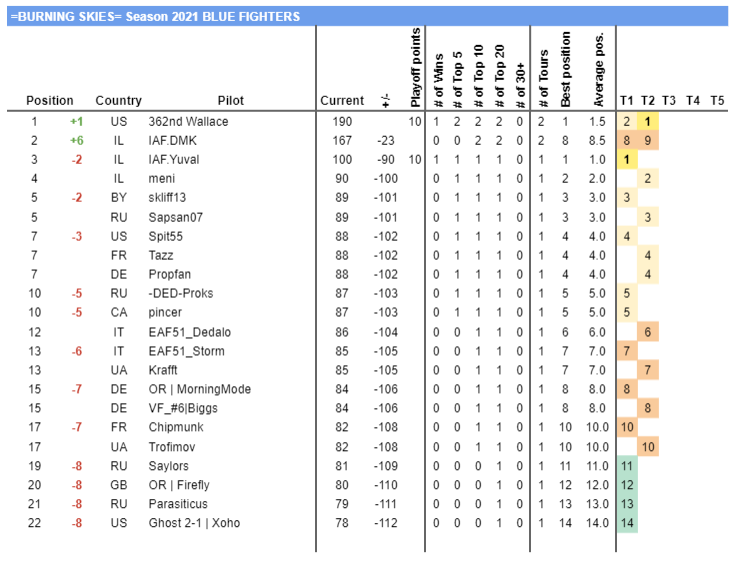 Red Attackers Class: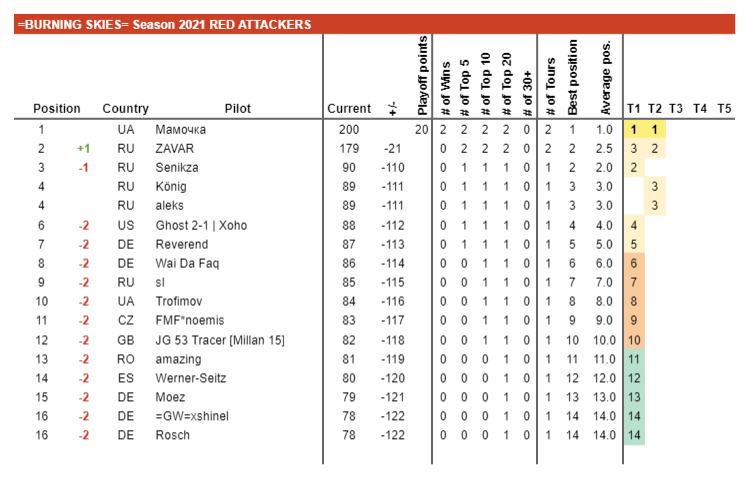 Blue Attackers Class: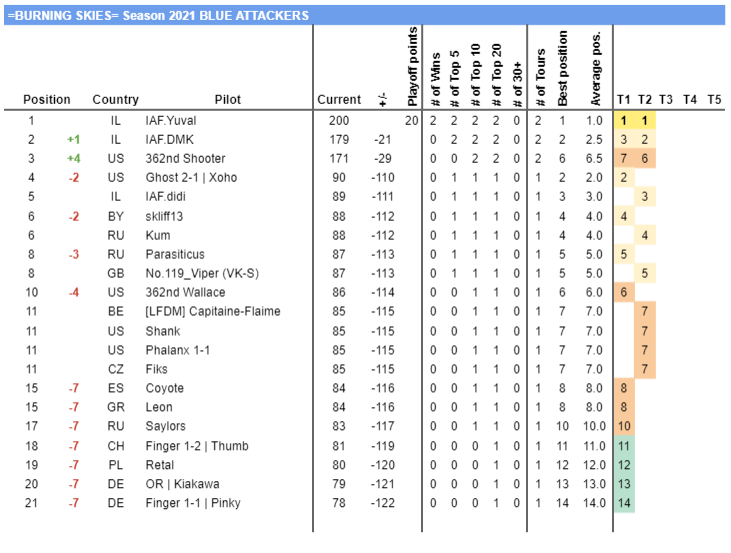 Winner in each class get a prize from
VIRPIL CONTROLS
! - 50 euro coupon for purchasing the company's products, and also get a spot in the Season 2021 Play-offs. Please contact @eekz#1526 in Discord or eekz at ED forums for prizes.
Now we announce that the 3rd Round of the Season 2021 has started.
Also we've launched a BURNING SKIES CLASSIC mission. It is classical =Burning Skies= mission on the Caucasus map, which many old players may know. It is action packed and has quite simple and enjoyable layout. Many hours of fights and drama happened here in the past, the mission has history and memories :)
But we've improved it with our BS Engine script and WWII units, so Radio menu objectives and ground spotter who report on enemy aircraft on the radio channel is here.
Have fun while this mission is rotated at the server!
Stay tuned! Follow us on:
Facebook
Also welcome to our
Discord
Your feedback is much appreciated :)
See you in Burning Skies!