The 3rd Tour of the Season 2021 Results. 4th Tour has started!
Published at: 05.08.2021 03:09
---
Hello pilots!
The 3rd tour of the Season 2021 is over!
Results are the following.
Red Fighters Class: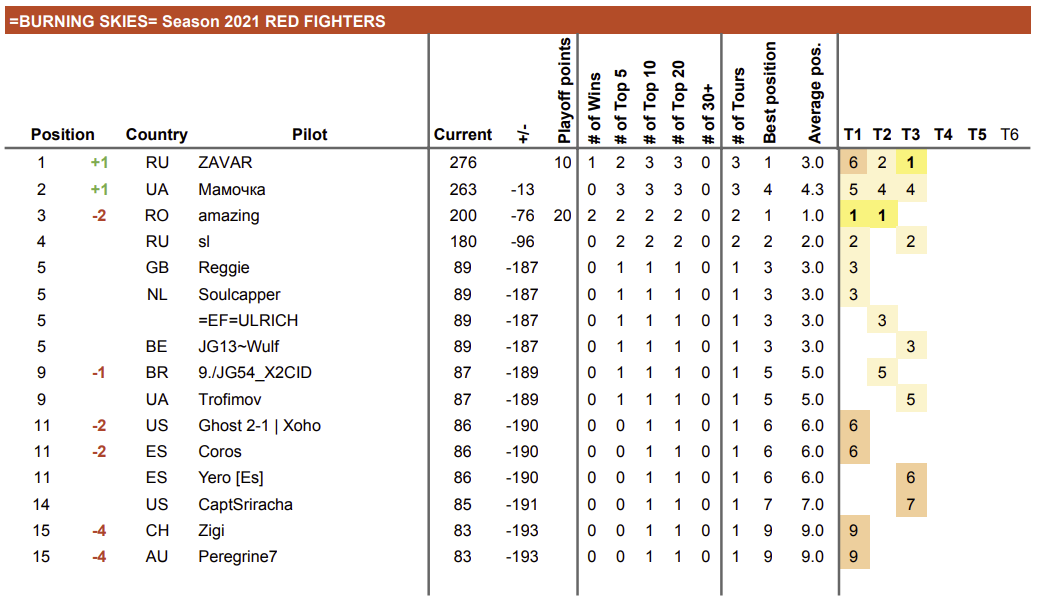 Blue Fighters Class: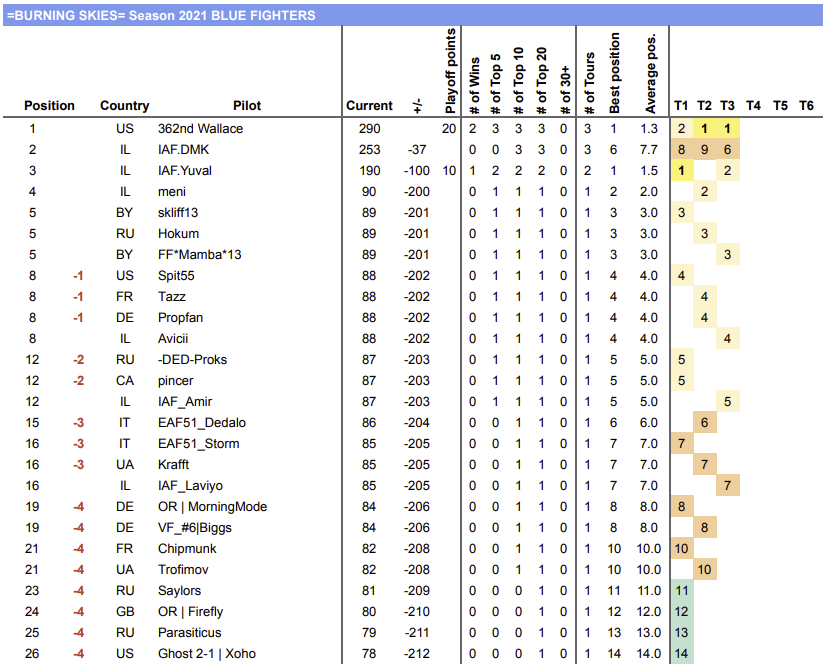 Red Attackers Class: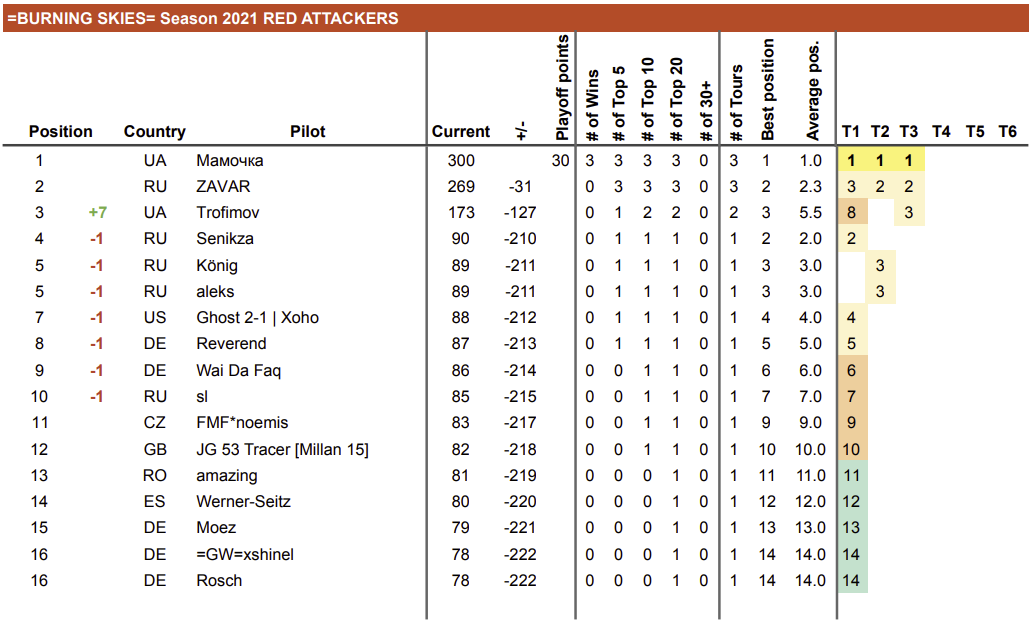 Blue Attackers Class: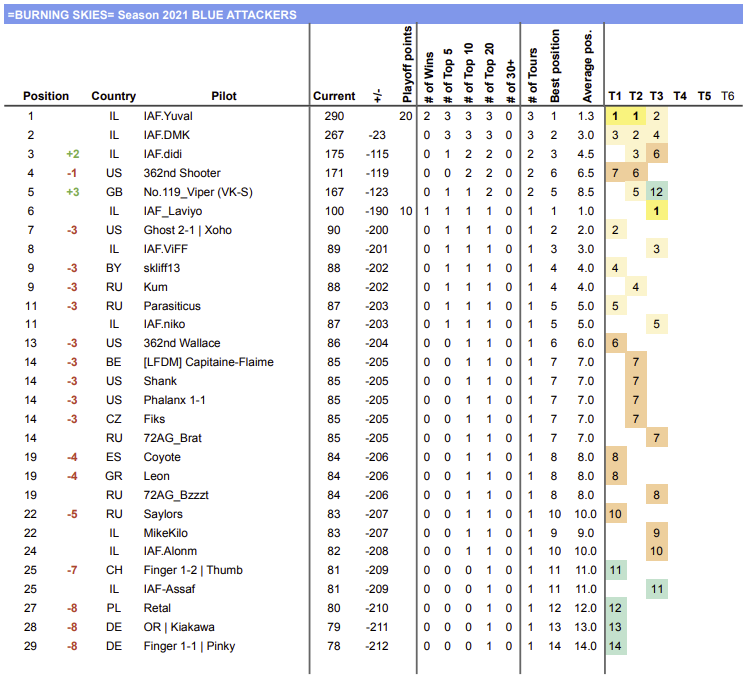 Winner in each class get a prize from
VIRPIL CONTROLS
! - 50 euro coupon for purchasing the company's products, and also get a spot in the Season 2021 Play-offs.
Please contact @eekz#1526 in Discord or eekz at ED forums for prizes.
Now we announce that the 4th Round of the Season 2021 has started. All the information about the competition is available on the following
link
We hope that BURNING SKIES CLASSIC mission is to your liking. We hope to update it till the end of the tour. Also, some other features are in development and we'll show them when they are ready.
Stay tuned! Follow us on:
Facebook
Also welcome to our
Discord
Your feedback is much appreciated :)
See you in Burning Skies!